URGENT INFORMATION
Apologies from Francis
I am so sorry for those of you experiencing delays being admitted. With a 50% plus referral from former clients and Professional Medical people, we have experienced unprecedented bookings coming into Christmas. Please bear with us, as
dealing with your long term Depression, Anxiety, Addictions, Eating disorders, have taken their toll on you and your family, many are at the end of their tether. I understand that.
However you or your loved one will need the very best programs, delivered by the finest therapists with over 180 years of experience, We understand your issues are that serious. Please do not put yourself in the hands of over priced
facilities with inferior programs and therapists. too much is at stake.
This Program is really worth waiting for, the period should never be much more than 2 weeks, sometimes even sooner.
If the situation is extremely serious we can organise day visits or therapies prior to arrival.
Please email or call me, you will talk to me re admission, not some salesman, I give my word I will do everything I can to help.
Warm regards
Francis
Depression and Anxiety, which sometimes leads to severe self medication, eating disorders and insomnia, are very serious conditions.
You are going to need the very best of help to deal with these issues long term.
The Health retreat has the finest programs in the country, These Programs are delivered by therapists with over 180 years of experience. Give yourself the very best chance to regain your life, and start to live again, happy. Do Not go to overpriced places with inferior programs and therapists, you deserve the best of help, you will need it to overcome these issues.
Please take the time to go through our website, your future depends on it.
A Retreat Where Real Change Happens
It is important to understand that The Health Retreat is not a hospital or clinic, but a retreat where real change happens long term.
Many people have suffered not from illegal drugs, but are addicted with prescription medication, which is of little or no benefit to them for the medium or long term.
All I ask is you find out why natural therapies are far more effective than the current western system. You owe it to yourself or a loved one.  In some cases their life depends on it.
We are proud to display our staff
You need to be assured that the professionals delivering you or a loved ones program are the very best in Australia. Our staff are what sets us apart from any other retreat.
We specialise in:
Drug and alcohol rehabilitation programs
Detox
Depression rehabilitation programs
Anxiety rehabilitation programs
Insomnia
Youth programs where the parents or the whole family can get the help they need
Postnatal depression
Weight loss programs
Eating disorders
All our retreats are:
Very private
Only have Organic food
Well structured
Proven to give long term results
Save lives
---
Why The Health Retreat program does work for Detoxification
Clients suffering from addiction make up the third largest group attending these programs.  The Health Retreat approach to addiction is completely different to traditional methods that are low on results.
Our solution has four major components:
We use Health Retreat Method trained Life Coaches. Our Director of Therapies is the most experienced in this method in the country.
It is supported by Journey Therapy. Developed originally by American author Brandon Bays similar to time line therapy but different in that the focus is not only to identify your patterns of behaviour and their origins, but to change the pattern then and there, backed by Inner Journey therapy, hypnotherapy when required. We have therapists who are also Masters in CBT, NLP. We also organize daily medical visits to General Practitioners to monitor your vital organs.
It is underpinned by Mindfulness Training which has existed for millennia but has only been explained scientifically the last twenty years. "One has to try to develop one's inner feelings, which can be done simply by training one's mind."
A highly nutritious organic diet to give the body the essential components it needs to fuel the mechanics of detoxification. Unlike other retreats, the meals are hearty, taste and look wonderful, and you will never feel hungry, ever. This is combined with gentle exercise and massage to assist the body to remove toxins, we have a multitude of therapies to choose from for the physical change, but long term permanent change is always done with the first three components.
Of course The Health Retreat has the X factor. The Health Retreat staff are the most finest and experienced natural healing team in the country. The General manager Carol has made many submissions in regard to mental health to Senate Committees and has many years' experience dealing with, and achieving amazing positive results for clients with her team of Professionals.
---
Another amazing Health Retreat Success Story
This wonderful young woman had a stroke because of her self medication, she was wheel chair bound only days before she arrived. Yes it took 6 weeks, and a lot of commitment from her, and the amazing skills of the staff at the retreat.
I am sure you will agree by her photo, her recovery is breathtaking.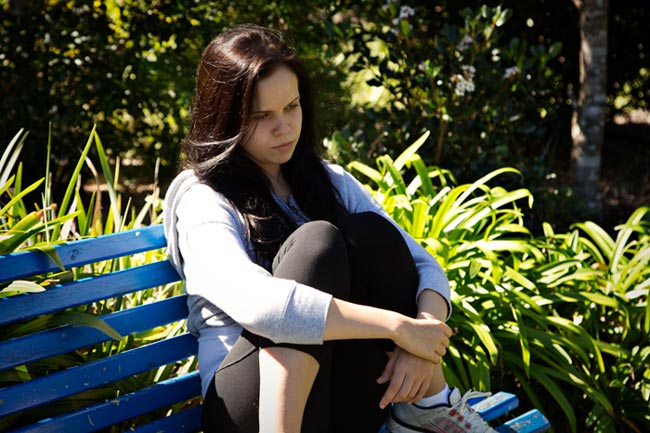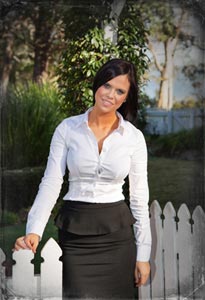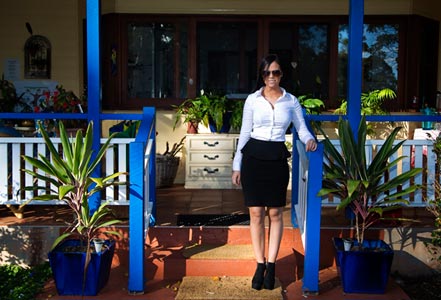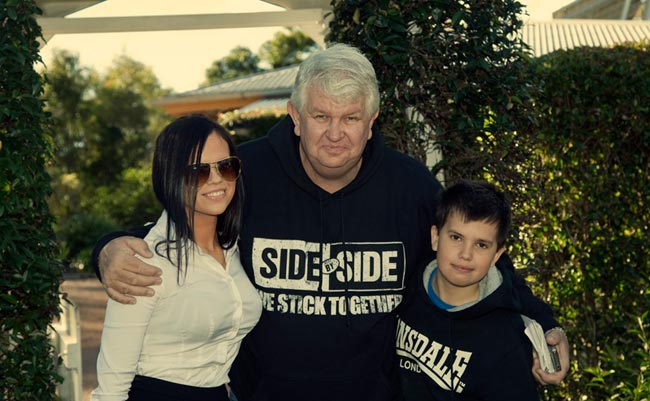 Francis (The Founder) and his son Hudson with Charlotte about to take her to the airport for the first day of the rest of her life.
Getting better should be a very positive nurturing experience, in a wonderful serene environment.
We have the most senior Life Coaches in Australia, who have helped thousands of people to be depression and anxiety free.
You have made the first step by reading this site. Don't let that be wasted.
Find out why we are so effective with the above conditions.
Find out the cost and the time required for you and your loved ones.  Then find out the next available date.
Remember the life of yourself or a loved one is in your hands.
Right now is the defining moment in your or a loved ones' lives.
Before you go any further find out the information to make an informed decision right now. This may not be for you or your loved one, but, find out for sure. Your life or the life of a loved one depends on the decisions you make right now.
---
Fill out the contact form below and we will get back to you as soon as possible.
Or to speak to someone right now for a confidential assessment, call 0477 163 718
For extreme Challenges
For exceptionally severe cases where the person has extremely severe challenges, where they may not have worked for a long time, and you believe they need a retreat from 2 months to 6 months to regain their life.
Please read more information by clicking on theprivateretreat.com.au